Dosing of first patient with high dose in ongoing PDC-LUNG-101 clinical trial with our therapeutic cancer vaccine candidate for non-small cell lung cancer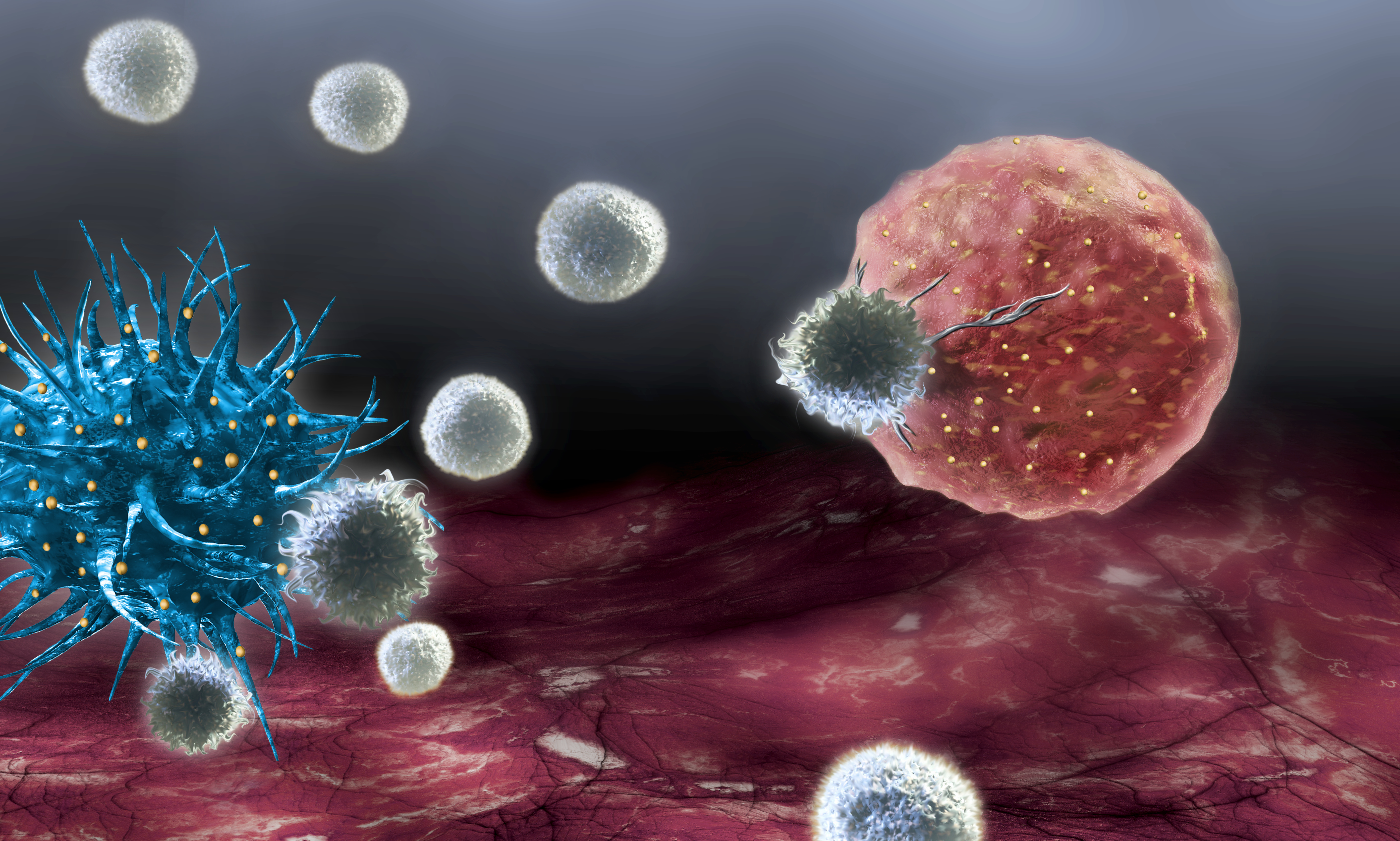 Cohorts A2 (single agent high dose in adjuvant setting) and B1 (low dose added to anti-PD-1) have been opened and first patient of cohort A2 has been dosed

Liège, Belgium and Grenoble, France, September 22, 2020 – PDC*line Pharma, a clinical stage biotech company developing a new class of potent and scalable active immunotherapies for cancers, announces today that two new cohorts have been opened in the PDC-LUNG-101 phase I/II clinical trial with its therapeutic cancer vaccine candidate PDC*lung01 for non-small cell lung cancer (NSCLC) (NCT03970746).
 
Following the completion of its first "low dose" cohort in adjuvant setting, the study's Data Safety and Monitoring Board (DSMB) reviewed the safety data. No dose-limiting toxicity was observed. This allowed the opening of two cohorts: one assessing PDC*lung01 as a single agent in adjuvant setting at "high dose", which already includes one patient, and one assessing PDC*lung01 at "low dose" added to the pembrolizumab monotherapy in first line Stage IV setting.
 
The first patient dosed with PDC*lung01 as a single agent at high dose is under the supervision of Pr. Jaafar Bennouna, medical oncologist at the University Hospital of Nantes (France).
 
PDC*lung01 is a cell suspension of a mix, in the same proportion, of seven active agents made of irradiated human plasmacytoïd dendritic cells (PDC*line) loaded separately with a distinct synthetic human leukocyte antigen serotype-restricted peptide (HLA-A*02:01) encoded by a tumor antigen. PDC*line is a potent professional antigen-presenting cell that is able to prime and boost the antitumor cytotoxic CD8+ T-cells in the patient's immune system.
 
The objectives of the phase I/II trial (PDC-LUNG-101) are to assess the safety, tolerability, immunogenicity and preliminary clinical activity of the drug candidate, PDC*lung01, associated or not with anti-PD-1 treatment in NSCLC. PDC*lung01 will be administered to 62 evaluable HLA-A*02:01 positive NSCLC patients at two dose levels as single agent to patients in adjuvant setting or added to the standards of care for patients with first-line metastatic stage IV NSCLC disease, non-eligible for targeted therapy and starting anti-PD-1.
 
"We are delighted to have achieved this important milestone in our NSCLC clinical trial, which is progressing well. We look forward to further evaluating the profile of PDC*lung01 in a larger number of patients with this life threatening disease," said Eric Halioua, CEO of PDC*line Pharma.
 
"We have been very active in the clinical trial and are pleased to begin patient dosing in the A2 cohort of the PDC*line Pharma phase I/II trial at our clinical center," said Pr. Jaafar Bennouna, medical oncologist at the University Hospital of Nantes (France).
 
"I would like to thank the investigators for their efforts and motivation to enroll patients in the study and we look forward to the completion of the two new cohorts of patients over the coming months," said Dr. Channa Debruyne, medical director of PDC*line Pharma.
 
See below Press Release in French and English.
200922 PDCline 1stpatient HD FR.pdf
200922 PDCline 1stpatient HD EN.pdf