PDC*line Pharma CEO will make a presentation at Neoantigen-Based Therapies Summit 2022 in Boston!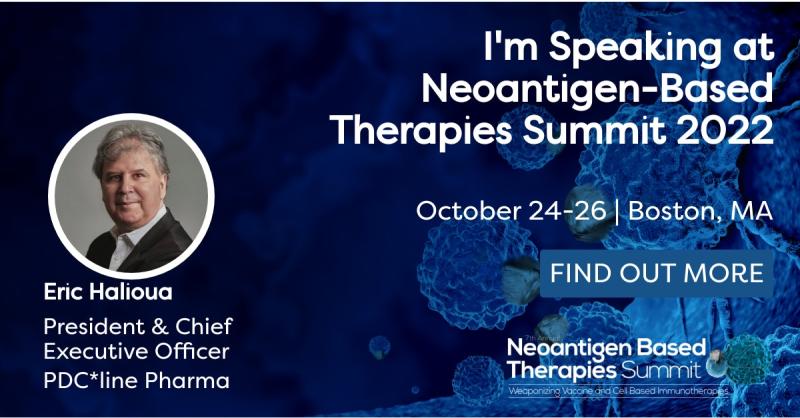 We are delighted to announce that our CEO will be presenting at the Neoantigen-Based Therapies Summit 2022 hosted by Hanson Wade in Boston from October 24-26th! He will be presenting PDC*line Pharma unique cancer vaccine platform and the first results of our on-going phase I/II clinical trial in Non-Small Cell Lung Cancer.
Learn more here: https://neo-antigen.com/speaker/eric%20halioua/
About the Summit:
The 7th Neoantigen Based Therapies Summit is the leading industry-dedicated meeting that supercharges the engineering of personalized neoantigen & shared antigen vaccines through robust prediction, enhanced identification, and critical validation to improve the accessibility and efficacy of patient care.